Published on Wednesday, November 23, 2022
Access our latest property investment summary by completing the form below.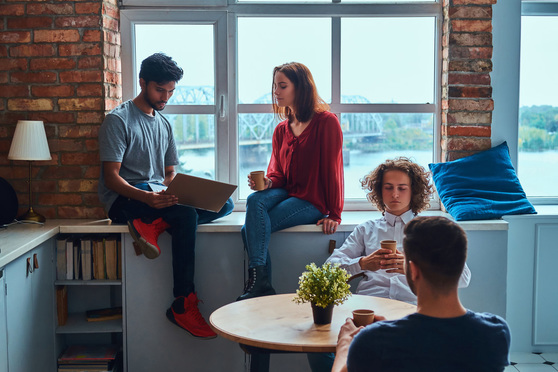 University uses 30-year-bonds to buy five-story building in Anaheim.
California universities continue to scoop up student housing campuses to cope with a severe shortage of dorm space.

In the latest acquisition, Chapman University is paying $160M to acquire the Anavia Apartments, a campus located at 2045 S. State College Boulevard, in an Anaheim neighborhood known as the Platinum Triangle.

The private university, based in Orange, has issued 30-year bonds to purchase the five-story building, which will be renamed Chapman Court. Tenants currently occupying the building will need to relocate to make way for the 800 students the school intends to house in the building, according to reports.

The Anavia campus has one-, two- and three-bedroom units with amenities including a fitness center, pool and clubhouse. The building is in proximity to Chapman Grand, a 399-unit dorm the university acquired in 2017 for $148M. Since students typically dorm together in the same rooms, the Grand can accommodate 900 students.

Another campus, The K residence hall, was opened by Chapman in 2019 as part of the school's program to add more than 2,000 beds over the past five years.

Chapman purchased a lot from the City of Orange for a new residence hall but decided instead to pursue the acquisition of the Anavia Apartments, which would allow for earlier occupancy than a new building.

Austin-based Core Spaces rapidly is increasing its footprint in SoCal's high-demand student housing market, filing plans in September for a 359-unit dormitory at 2601 East Chapman Avenue to serve the campus of Cal State Fullerton.

The project is the third student housing development Core Spaces has initiated in Los Angeles.

The mixed-use Hub Fullerton, to be built on a site currently occupied by a two-story office building, will be a six-story complex housing 1,047 beds. The project will include a rooftop deck, workspaces, fitness areas and a public paseo. Shops and restaurants will take up the ground floor at Hub Fullerton.

According to a report in Urbanize Los Angeles, Core Spaces is aiming to make the building available to smaller colleges in the area, including Hope International University and Pacific Christian College.

The Texas-based developer is nearing completion on two student housing projects that will serve the University of Southern California.

Hub on Campus II, also known as Hub on Campus Los Angeles-Figueroa, will have 157 units and 577 beds.

The seven-story dormitory building at Hub on Campus II, which encompasses 293K SF, is at the intersection of 28th and Figueroa streets, about a half-mile for the USC campus entrance at Greek Row, within USC's designated off-campus housing area.