Published on Wednesday, November 23, 2022
Access our latest property investment summary by completing the form below.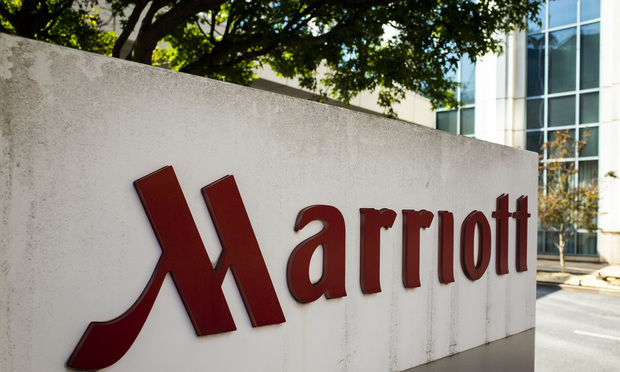 Furnished rentals will be available under the Marriott Bonvoy brand.
Marriott is getting into the flexible apartment game on this side of the pond. The hotel giant has announced plans to offer furnished, serviced apartments for rentals under its Bonvoy brand in the US and Canada.

Marriott has been active in the serviced apartment sector—offering furnished apartment-type suites with hotel amenities including housekeeping and concierge services—for more than two decades through its Marriott Executive Apartments unit, which operates in Asia, Europe, Latin America, Africa and the Middle East.

The Bethesda, MD-based hotel chain said its Apartments by Marriott Bonvoy would be luxury units that include a separate living room and bedroom, a full kitchen and a washer and dryer.

According to it release, Marriott is addressing increased interest from consumers for living spaces with "home-like" amenities for longer trips or temporary relocations.

"Travelers planning vacations and long business trips are seeking more choice in accommodations, and the introduction of Apartments by Marriott Bonvoy responds to those trends," said Stephanie Linnartz, president of Marriott International, in a statement.

Linnartz indicated that Marriott franchise owners and developers may choose to build new outlets under the Bonvoy brand or convert existing hotels into a new Bonvoy location.

Bonvoy building amenities will include a welcome lounge, gym and hotel desk, but no food or beverage services. Each Bonvoy outlet will be serviced with one host and weekly housekeeping, which the company calls a light-staffing model on its website.

In August, Flexible living pioneer Sentral and OliverBuchananGroup (OPG)  formed a partnership to develop new mixed-use, multifamily projects that deploy Sentral's business model for short-term rentals in high-growth US markets.

The partners initially are targeting projects in Denver, San Diego, Phoenix, Dallas, Austin and Nashville, with Sentral serving as the exclusive property management platform for residential properties, the companies said in a release.

Sentral has pioneered several urban residential communities that offer nightly as well as monthly short-term "flexible living" rentals in design-driven and amenity-packed communities. Launched last year with $500M in backing from ICONIQ Capital, the company's website says its rentals are tailored to "a new generation of consumers who want home plus work or home plus travel."

Sentral's Home+ platform offers designer-furnished and unfurnished rentals with flexible lengths of stay ranging from a night, to a month or multiple years. Customers can book a unit by the night for up to 29 days or can enter flexible monthly leases.

Landing, a platform that offers fully furnished apartments for rentals as short as a month, announced in September it has arranged $125M in new backing, including $75M in equity funding and a $50M loan.

Also in September, online rental marketplace Zumper said it raised $30M in a Series D1 round by Kleiner Perkins, backing the platform will use to expand its short-term offerings.