Published on Tuesday, November 22, 2022
Access our latest property investment summary by completing the form below.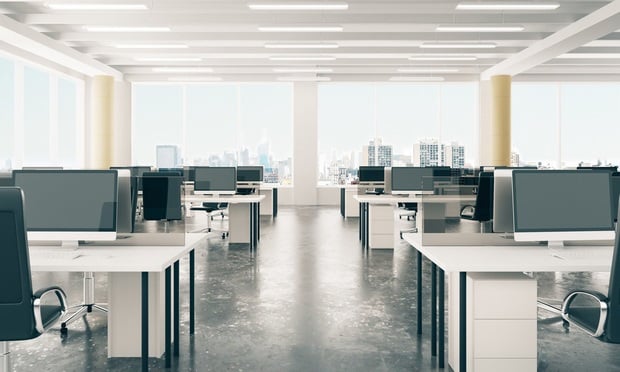 High-quality assets in dynamic suburban markets may hold an advantage over traditionally stable Downtown assets.
Hybrid work arrangements are expected to exert further downward pressure on office demand as tenants continue the flight to quality assets that began at the onset of the pandemic, according to new research from Newmark.

The firm's analysts predict that "high-quality assets in dynamic suburban markets may hold an advantage over traditionally stable Downtown assets," with "relatively high availability, downward pressure on rents and greater demand for a vibrant worker experience" benefiting the upper tier of the office market.  Indeed, Class A leasing activity as a percentage of inventory outpaced the national average by 40 basis points in Q3, but Downtown markets continued to flounder, with NCREIF suburban office vacancy clocking in at 11.0% compared with 18.0% for Central Business District (CBD) office and 21.9% for the office market as a whole.

Office investment activity was down 6% quarter-over-quarter in Q3, and Newmark expects fourth quarter sales volume to be weak. The firm notes that office loan originations are down about 23% year-to-date over 2021 figures, and overall investment activity is likely to slow further.

"The cost of debt is expected remain elevated. Fixed finance costs are up 2.4% year-over-year, and office cap rates are likely to adjust upwards in the private market, in keeping with a sustained higher cost of debt," the report states. "The combination of the highest debt costs in years, office write-downs and a large quantity of debt maturing in 2023 and 2024 makes an increase in distress likely, albeit from low levels today."

But "for investors with greater risk appetite, capitalizing on low pricing for Class B+/Class A- buildings with plans to modernize could be attractive, along with build- to-core in markets structurally lacking in top-tier office space," Newmark analysts say.

Confidence remains strong in the sector despite abysmal metrics, however. More than half of executives polled in a recent Ernst & Young survey say they plan to invest in commercial real estate despite the current economic environment, while two-thirds say they are either leasing or plan to lease suburban office space. The spread between CBD and suburban cap rates had closed in 2022, with hgher-quality, Class A assets in suburban markets performing better than CBD office markets thus far this year, Newmark analysts say.  Similarly, secondary office market yields have closed relative to major metros, highlighting the strength of non-gateway markets, including Dallas, Austin, and Atlanta.