Published on Wednesday, August 17, 2022
Access our latest property investment summary by completing the form below.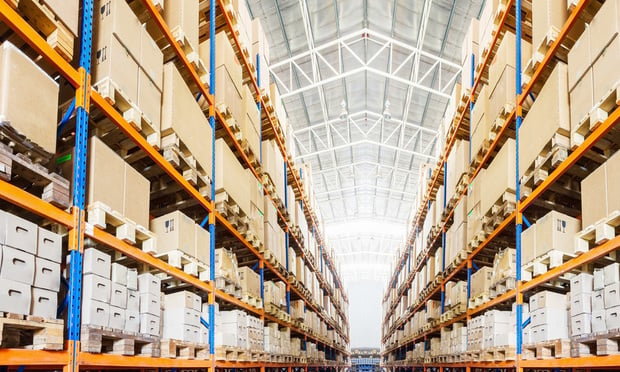 Industrial real estate professionals and analysts mostly expect momentum to continue.
Traditional retailers and wholesalers were most active in the second quarter, accounting for 40 of the top 100 industrial leases, according to CBRE's Intelligent Investment report. 

Perhaps more significantly, a record 37 signings for 1 million square feet or more were among the top 100 industrial leasing transactions in H1 2022, up from 24 at the same time last year.

Speaking to GlobeSt.com, industry professionals and analysts commented on the strong quarter and offered thoughts on the sector going forward.

Tenant Quality Receding

Mark Blumenthal, senior vice president, Partners Capital, tells GlobeSt.com that he is seeing tenant demand continue and is experiencing strong tour and information requests. However, the overall quality of tenancy has receded from a peak five to six months ago, he said.

"Many of the recent applicants are tenants that would have gotten beat out by stronger potential lessees previously," Blumenthal said. "Stronger, more qualified tenants haven't hit the 100% pause button, but are much more conscious of the overall economic condition and its direct impact on their business. Tenant risk is being mitigated through a combination of security deposit, guaranties, and lease term."

BKM Capital Partners' Mason Waite, director of asset management, tells GlobeSt.com, "For the light industrial space, our portfolio's YTD leasing volume and transaction rates are trending up from 2021. We're carefully monitoring demand for a potential slowdown, but at this time the metrics simply don't support the generalized headline risk we read about. At the ground level, tenant demand for light industrial space is only increasing at the moment."

JLL Calls It a 'Winning' Property Type

Allan Swaringen, President & CEO of JLL Income Property Trust, tells GlobeSt.com, "We've long been believers that the industrial sector is a winning property type. Growth in e-commerce, shopping habits developed by consumers and the response from retailers during the pandemic, along with supply chains "reshoring" manufacturing have only accelerated the tilt toward industrial being a favored property type. 

"Our geographically diversified industrial portfolio valued today at over $2 billion was 99 percent leased at the end of last month, in large part because of the quality and location of our properties. The trend of late for larger leases of larger buildings, over 1 million square feet, is not surprising however as buildings of this size take longer to build and can be harder to locate – just given the unique land footprint required to enable the construction, parking and access to accommodate these larger buildings.

"There has been less speculative construction of these larger warehouses, so they often fall more into the realm of build-to-suit transactions. That said, the incredible rent growth being seen across the national industrial landscape – coming in at 20% annualized from Q2 – will continue to drive industrial developers to develop, both mid-size and larger warehouses.  In the near- to medium-term, we don't foresee this national trend slowing, however, there are certain markets on which we remain cautious."

Newmark: 'Significant' Square Footage Pre-Leased

Newmark's most recent industrial report offered a mixed view for industrial real estate for the rest of the year.

"With the sheer amount of construction now in the pipeline, deliveries through the remainder of 2022 and into 2023 are expected to be higher than recent quarters, and will likely lead to increasing vacancy if consumer spending continues to decrease, therefore curtailing industrial expansion.

"Markets with a large amount of speculative construction delivering vacant are more susceptible to rising vacancy and stalling rent growth. It is important to note though, a significant amount of the square footage under development is pre-leased, as many tenants pursued this path to ensure space in markets with low vacancy."

New Industrial Space Can't Keep Pace with Demand

Doug Ressler, manager business intelligence, Yardi Matrix, tells GlobeSt.com that despite levels of inflation not seen in 40 years and with many weary of a possible recession around the corner, demand for industrial space remains as high as ever. 

"In June, the average in-place rents grew 4.9% year-over-year, the vacancy rate fell to 4.6% and the average cost of a new lease signed in the last 12 months was 88 cents higher per foot than the overall average.," Ressler said. 

"Supply of new industrial space cannot maintain pace with demand, a problem more pronounced in areas where geography limits the amount of land available for development."

Robert McCall, a senior managing director at GTIS Partners, tells GlobeSt.com that industrial leasing demand in his markets remains strong, supported by increasing activity from manufacturers and their suppliers as well as distribution tenants expanding their geographic footprints. 

"Currently, this demand is offsetting any pullback from e-commerce tenants," McCall said.