Published on Wednesday, April 7, 2021
Access our latest property investment summary by completing the form below.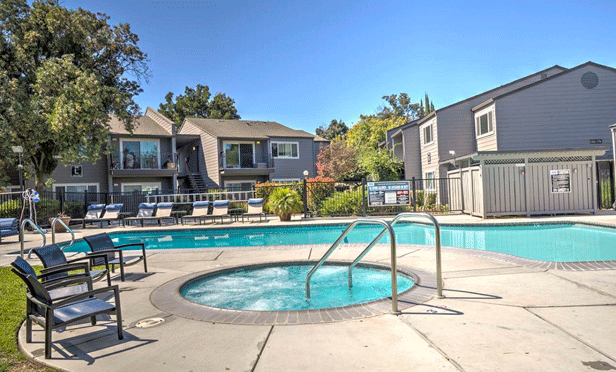 Graceada Partners and Osso Capital plan to implement renovations at the apartment community, The Edge at Lakewood.
MODESTO, CA – Graceada Partners and Osso Capital have purchased a 196-unit apartment community in Modesto, CA.

The partners acquired the asset in an off-market transaction. The acquisition is an investment from Graceada Partners Fund II and Osso Multifamily I.

The multifamily property, The Edge at Lakewood, was constructed in 1985 and underwent partial renovations between 2019 and 2020. Graceada Partners and Osso Capital intend to implement continued renovations on the property's clubhouse and fitness facility. The partners will additionally add a pet park and sustainable features.

The Edge at Lakewood is located at 1401 Lakewood Ave. and is situated just outside of downtown Modesto and 90 minutes east of the Bay Area.

"We continue to see great potential in the Northern California region and a great deal of upside in multifamily assets here," states Joe Muratore, CCIM, Principal with Graceada Partners. "And we're excited to be working alongside a trusted partner like Osso Capital on this deal."

Muratore adds, "As a Modesto-based firm, this property has been on our radar, and we thought this was an ideal acquisition given our knowledge of the market and ability to add value."

"We look forward to making The Edge a cutting-edge example of sustainability by adding electric vehicle charging stations, community Wi-Fi, and solar power," says Olivia John, founder and CEO of Osso Capital. "We have strong conviction in the Modesto multifamily market and the Central Valley region more broadly, and we are excited about expanding our presence in the area."

The growing city's Lakewood neighborhood boasts a median household income of $83,000; one of the highest in the region.