Published on Tuesday, November 30, 2021
Access our latest property investment summary by completing the form below.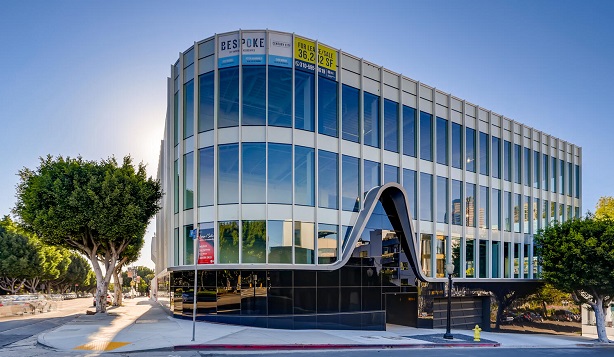 The previous ownership had repositioned the property, including a new exterior and upgraded building systems.
A partnership between Amstar and Harbor Associates has acquired a vacant Los Angeles office building for $20.2 million. The previous ownership had repositioned the asset, upgrading the building's exterior and façade and the building systems.

The property is located at 10281 West Pico Boulevard in Los Angeles, California, next to Fox studios and Google's new campus. Built in 1981, the four-story, 36,252-square-foot property is a rare low-rise building for the area, which is near the high-rise towers of Century City. The property also features highly visible signage opportunities.

Buying a vacant office building post-COVID is an indicator that the buyers are optimistic about the recovery of the office market. Like many major metros, Los Angeles office properties saw shrinking demand and occupancy through the pandemic as many companies transition to remote work. In the second quarter, the office market struggled, according to a report from Avison Young. The city's office vacancy in L.A. has increased to 17.8% as rents tumble and concessions rise. The metrics show that tenants are exiting office space—not moving to new locations. Work-from-home policies are the primary reason for the reduction in office usage.

The dwindling demand has had a pronounced impact on some submarkets. In Downtown Los Angeles, the office vacancy rate increased to 25%. up 300 basis points from the third quarter 2020, according to research from Cushman & Wakefield. As a result of remote work, 225,342 square feet of office space was vacated in the third quarter, a massive contributor to the increased vacancy rate. There was a paltry 163,924 square feet of leasing activity,

Newmark co-dead of U.S. Capital Markets Kevin Shannon, executive managing directors Ken White and Rob Hannan, senior managing director Laura Stumm and senior associate Alex Beaton, along with Newmark Private Capital Group's executive managing director Sean Fulp and managing directors Ryan Plummer and Mark Schuessler, brokered the Amstar/Harbor transaction. Newmark vice chairman David Milestone, senior managing director Brett Green and associate director Henry Cassiday arranged acquisition financing.